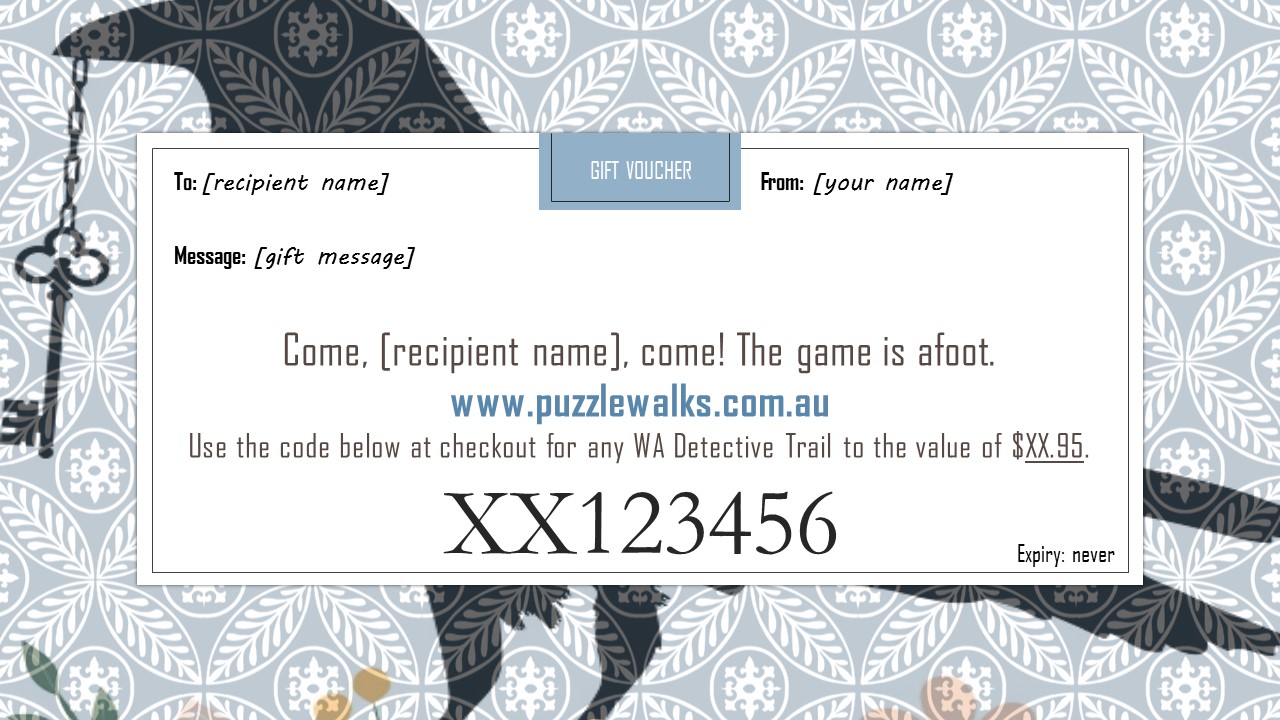 Looking for an unusual and engaging gift for a loved one living in or visiting Western Australia?
Deliver them up a puzzle adventure!

Quick, easy and unique! And a fantastic Secret Santa idea.
Choose either a $9.95 e-voucher (your recipient can choose any trail to print at home) or a $14.95 e-voucher (your recipient can choose any trail to be mailed to them). Add your choice to the cart.
At the Checkout, fill out the Personal Info section with your details (you'll be emailed the receipt). Email us to provide the recipient's name and email address, your message, and any other notes such as desired delivery date. The recipient will then receive an email with a redeemable voucher code they can use for any of the puzzle walks. Or have the voucher emailed to yourself so you can email it yourself or print it out and present it in person.
Not what quite what you're looking for? Try the ingenious hand-drawn Mystery Unfolds puzzle cards.
I have received a gift voucher. How do I use it?
Browse the trails and add your choice to the shopping cart as normal. At checkout, enter the voucher code in the field below the cart summary. Get in touch if you have further questions.